Three of my favorite indie apps recently switched from the Paid Upfront model, over to a Subscription based model — similar to what web apps have been doing (the infamous "SaaS" idea — Software as a Service).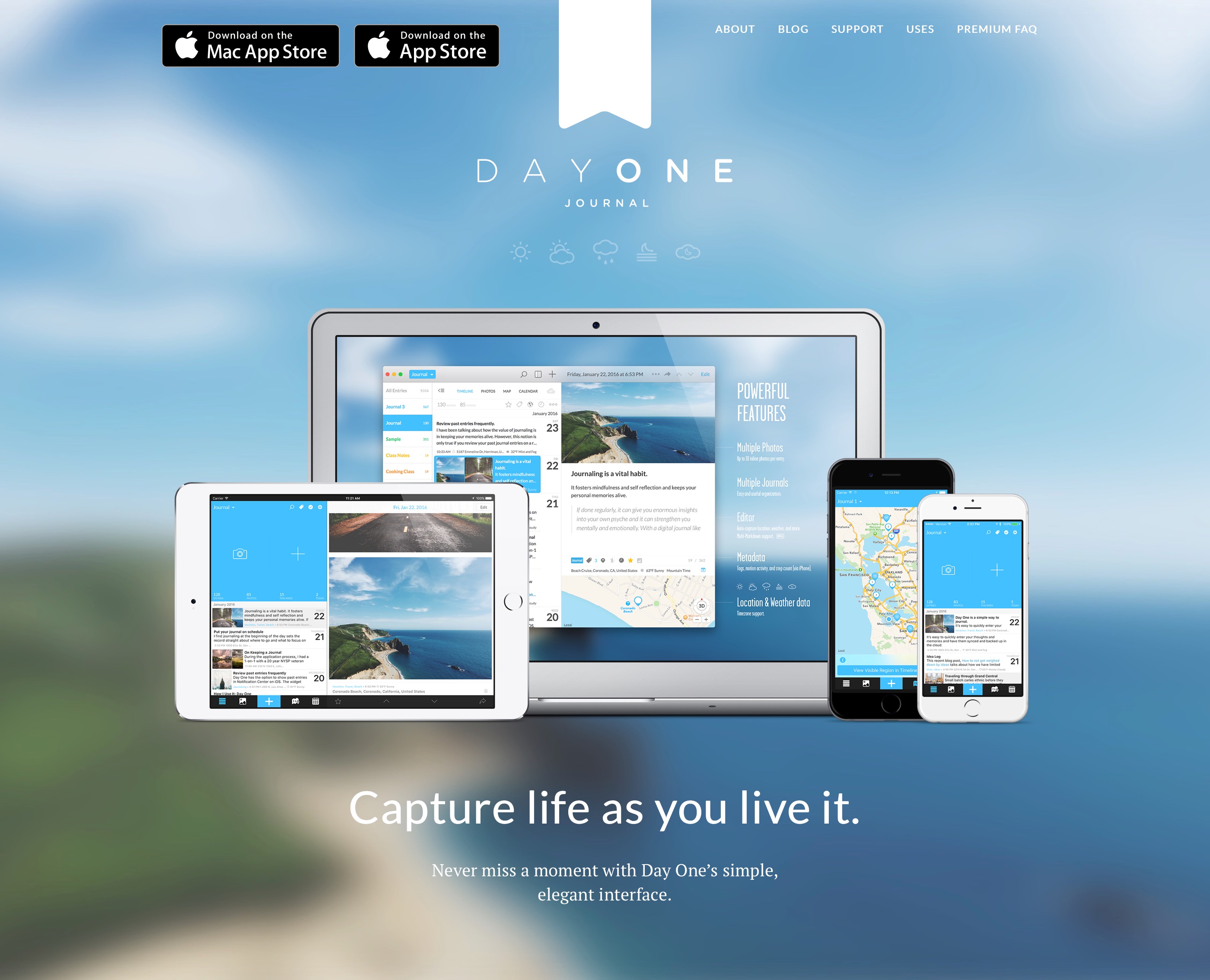 Day One is a journaling app that I've been using on and off since its launch on the Mac App Store back in 2011. Over the years, I've gotten back to it, frequently jotting down thoughts and big intimate moments of my life, from a heartbreak to a new job, to planning a trip. However, since March 2016, they've integrated with popular web service IFTTT, which made it more useful for me as a passive application.
Since then, I've been using DayOne to automatically save my blog posts, and other of my online activities, but I'm still longing for a change in my own habits so I can start using it again on a day to day, taking the time to write down my thoughts and what has happened on a given day.
I also have another project in mind — since they offer an option to print their digital journals, I'm working on one to document my current relationship with S. I still have plenty of things to write down and upload, but in the long run, I'd like to have a beautiful journal printed for the two of us.
DayOne's move to subscription is really smart because it's a really intimate and personal application that holds people's secrets, dreams, fears, and desires, and thus it would make sense that as a paid customer, you'd want this beautifully designed and feature-rich application to run over the course of many more years to come.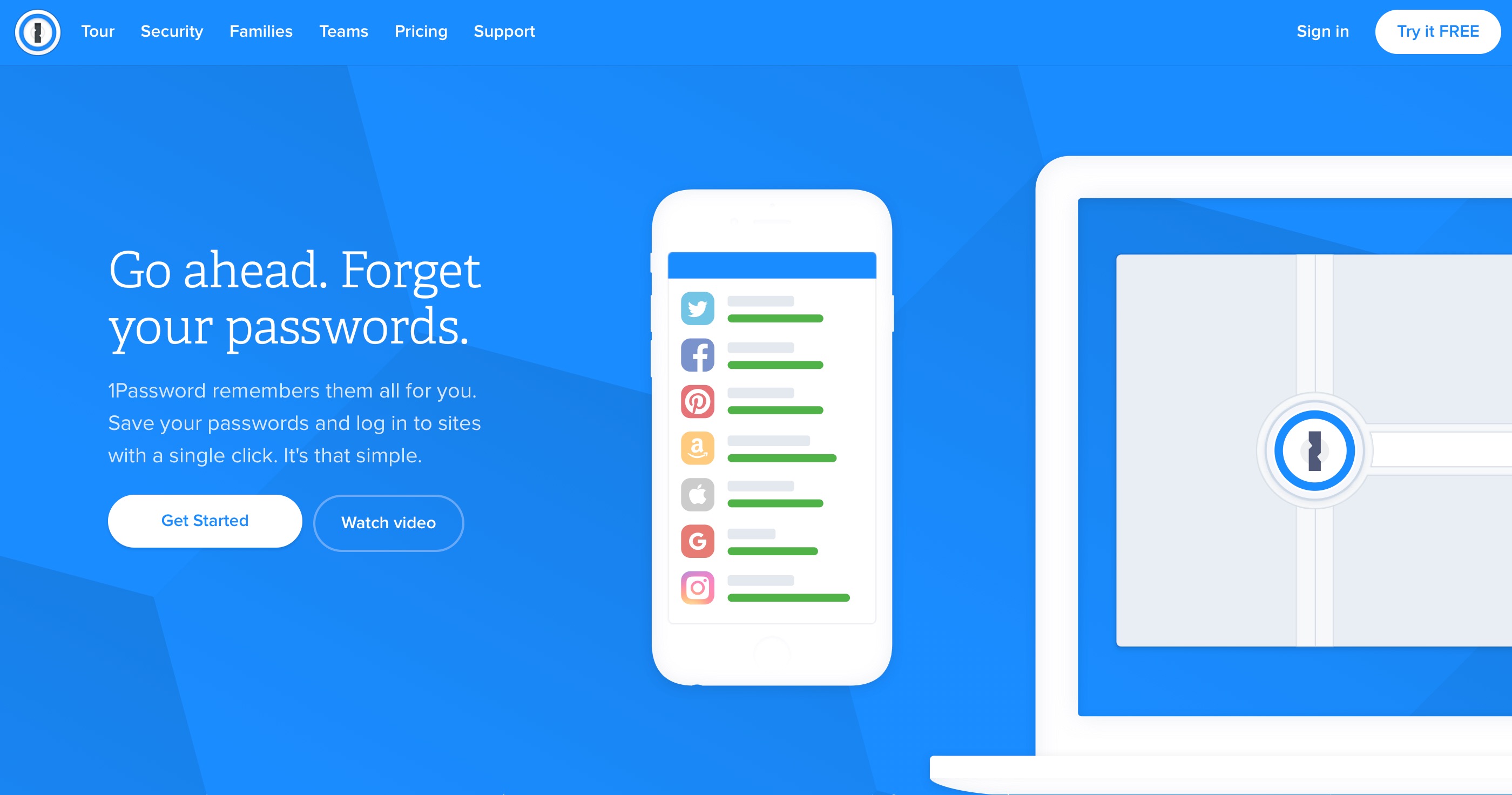 1Password may as well have the title for most used and most vital app I've ever used. This is a solid password manager that allows you to store your ever-growing number of usernames and passwords.
With the introduction of their subscription model, last year, 1Password has turned its locked vault to a series of secured boxes that you can easily sync across devices, easily moving between a smartphone, a laptop, and even a web client if need be.
I've been meaning to write a post about this, but 1Password is the one app I would recommend to everyone around me. Do not store your passwords in your browser, do not store them in an excel spreadsheet. Use 1Password for the security, ease of use, and peace of mind.
Ulysses has been with me on and off for years until I decided to purchase the full version upon a major release about a year ago. Since then, it's been my go to application of choice whenever I need to write a blog post, a report, a business proposal, and essentially, anytime I need to jot down my thoughts for anything longer than a note.
You can read co-founder Max Seeleman's post on the economics and thought process behind this move — it's a fascinating read for anyone interested in modern business and software development.
What happens when you change your business model...
Every single time software developers change their business models, customers get angry. A lot of people feel entitled to life-long software updates without realizing the cost and the amount of work that goes into app development. In addition, spending money on the App Store remains a hit-and-miss for developers generally. The thought process being: Why would I spend some money on your app when there is a perfectly fine alternative available for FREE?
The truth is that in most cases, Customers can absolutely find a free alternative, but whether you end up getting a worse experience due to the presence of ads, or you're using a product that is likely to be acquired and then shut down (see Sunrise or Wunderlist).
If you're worried about this, AND you want to reward "software artisans" who really value an experience of high quality, then supporting indie developers is the way to go. It even allows the industry to grow as a whole, instead of being left in the hand of a handful of companies with big enough budgets to offer a product for free and monetize another way. Remember: If you're using a product for free, ask yourself if you're not the product yourself.
Paying Upfront vs Ongoing Subscription
In the case of the macOS and iOS ecosystems, this has been a problem where, for a long time, the only way to go about this was to offer a Free-with-In-app-purchase approach, as consumers preferred a free alternative of lower quality.
However, recently, I've seen this trend change a little bit, especially when it comes to utilities and professional apps: more people seem ready to pay for tools on a recurring basis. This is especially true for independent app development studios that offer apps in a very niche market, something truly specific that people need and use regularly. These apps cost a bit more to create, but that's due to the amazing level of details, quality, and work put into it.
And in order to sustain the ongoing development of these products, software developers have started offering these apps not as a "pay upfront" case, but rather on a subscription basis. This is easy and makes more sense to these companies over the long term. It allows them to better anticipate how much revenue is made, while also being able to provide existing customers with frequent updates, all the while knowing that development for the product is ongoing.
And since there's no upgrade pricing available on the Mac or on iOS, it often means that you'll have to get a new app and get your subscription as an in-app-purchase.
Future of software development
As a final word before wrapping this up, I just want to make a note towards customers who complain, sometimes rightfully, about these changes.
The coffee analogy is used very often in the tech world: "You're willing to pay $5 for a coffee a few times a week but unwilling to pay $2-3 for an application." And this is where this has led us. The future of Software development is in "software as a service" — using the subscription model to sustain a business.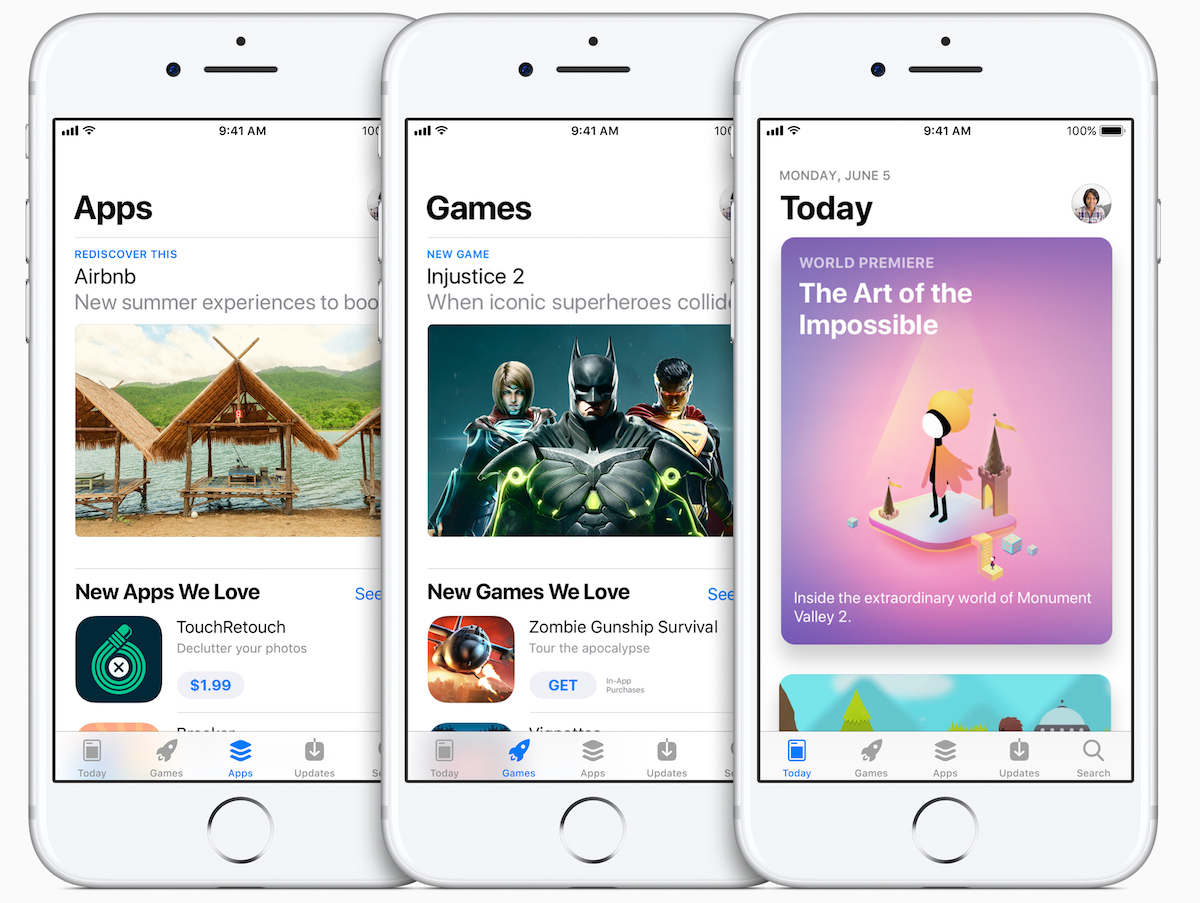 It's no longer about creating a product and launching it in the wild — 10 years after the introduction of the iPhone, the app development market is maturing: if you want to be successful, the hardest part isn't to launch, but to last by ensuring a sustainable business over the next few years.
And the subscription model is here to stay. This is something I discovered during my time helping a software licensing SaaS platform to grow. Software developers have plenty of choices ahead of them as to how to integrate the subscription model:
They can use or build their own internal subscription system. This is a good way to be in control of everything. Unfortunately, it's not possible to work outside the App Store on iOS, and for Android, it is highly recommended not to download apps from outside the Play Store. This is to ensure stability and safety, avoiding the potential for viruses, and other security breaches.
But for most software developers, modern operating systems now allow developers to handle, develop, deploy and manage their own subscription, the infrastructure is built in and a third-party solution will only appeal to developers who are outside these controlled sandboxed ecosystems. In this case, and for the majority of them, they can distribute their software via the baked-in stores of the ecosystems they're building for (i.e. iOS App Store, Google Play Store, Microsoft Windows Store, etc.)