After our trip to Belfast during St Patrick's day, we were eager to get out of Dublin again and explore the surrounding areas a bit more. After an evening spent on Pinterest searching for some inspiration, we decided to take a train down to Killiney, apparently a location with a beautiful viewpoint on the sea.
---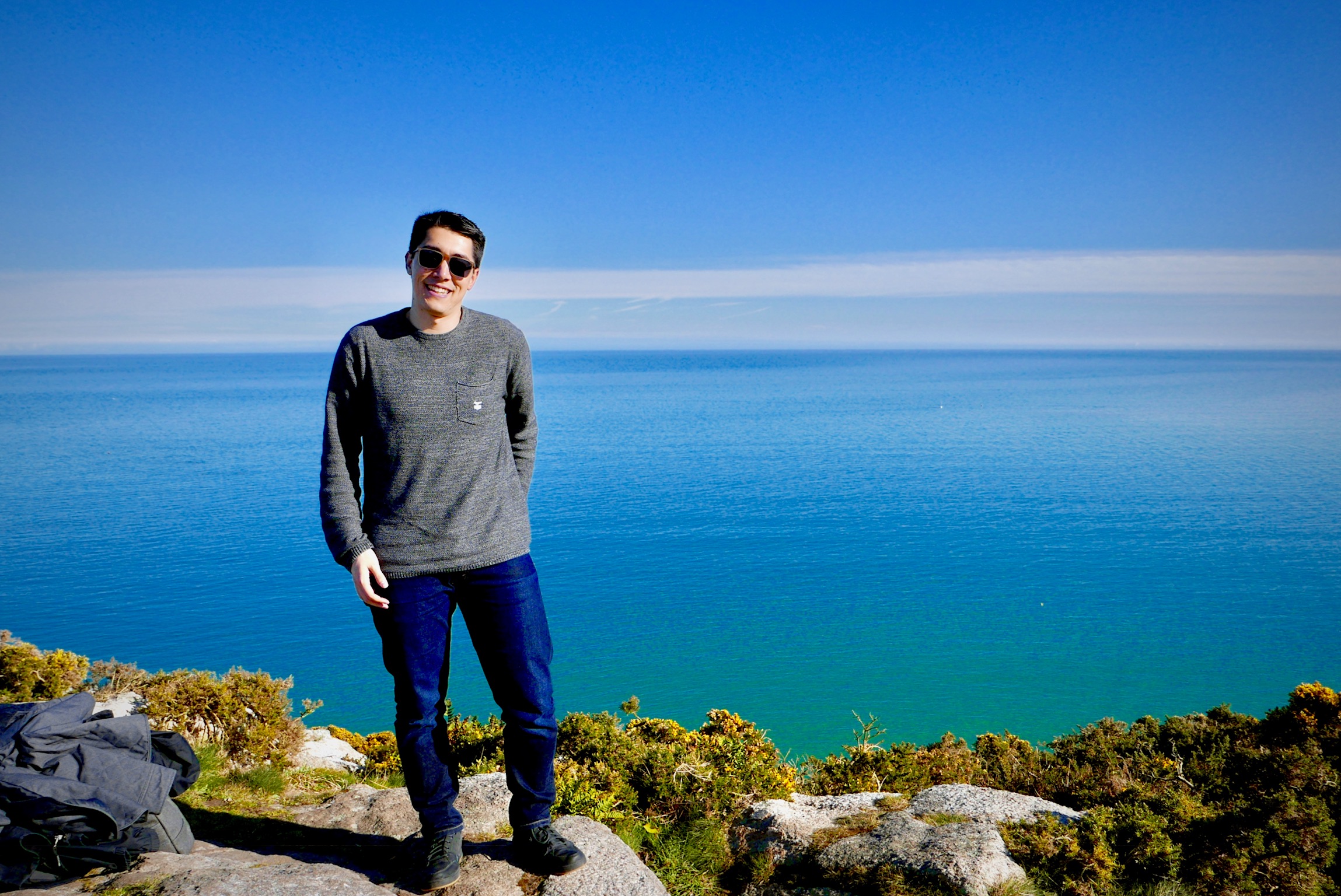 We started off enjoying a lovely breakfast at home — we have the same type of food throughout the work week, so weekends allow us to either go to a lovely café in the neighborhood, or fix ourselves with a little homemade goodness as the suns comes out.
After getting ready, we left the apartment around lunchtime, and realised that we'd need to get some lunch before hopping on the train. I took Shana to Honest to Goodness, an absolutely delicious sandwich place in Temple Bar. It's a place we've been to once before together, and I originally found it on my own back in January. The food is very fresh and prepared as you order it, and for the price, you just can't go wrong with that!
Having this late lunch in the city allowed us to walk through a beautifully sunny and crowded Temple Bar, before heading to the train station.
[gallery ids="3630,3629,3631" type="rectangular"]
We arrived at Tara Street and waited 10 minutes for the suburban DART train to arrive. Luckily, there weren't too many people and it was easy to find seats. We knew that the trip would take around 30 minutes so Shana took out her headphones to listen to a podcast while I pulled out my Kindle to make some progress on The Expanse.
It was a very enjoyable ride as we left the city, went through different suburban towns, and ended up riding the train along the coastline, seeing the sea and a few harbours and boats along the way.
And then, we got to the Killiney Beach station.
[gallery ids="3633,3632,3634" type="rectangular"]
As we arrived, there were a mixture of locals and visitors getting off the train. As for us, we were essentially trying to take it all in: the station was right by the beach!
Once you leave the station, there is a little bit of a walk up the hill, without any indication, but there is also only one main road to follow, heading up. You end up walking in the shadow, on a small village road surrounded with beautiful houses overlooking the sea.
[gallery ids="3635,3639,3636,3637,3638" type="rectangular"]
After about 15 minutes walking up, you reach a little area in the woods. We saw more people headed towards there and just followed them. And after another few minutes, we finally reached the top of the hill. Totally worth it!
I mean look at the view:

Once you reach the top, you are standing next to a big obelisk, and benefit from a view at 360 degrees, with the eastern side by the sea on one end, and the rest of the country behind you, including a lovely view towards the city of Dublin.
[gallery ids="3641,3642,3643,3644,3645,3646,3647,3648,3649,3650" type="rectangular"]
[gallery ids="3653,3652,3651" type="rectangular"]
After spending some time up the hill, we went back down. But instead of heading straight back home, we decided to hang out on the beach for a little bit. And had a lot of fun watching a few dogs being scared away from the waves.
[gallery ids="3654,3659" type="rectangular"]
[gallery ids="3655,3658,3656,3657" type="rectangular"]
We'll be back Killiney!