Stopping in the Middle East for a couple of days off, before heading over to Asia for a couple of months.
Day One: Travel thoughts
My flight from Nice took off around 1:20pm. It took me close to three hours to arrive in Stockholm, where I had just over an hour to wait, before boarding on my flight to Dubai.
Even being on the plane, it still didn't quite hit me that I was leaving to be on my own for 9 months, until the end of the year.
During that first flight, I took the time to write a long articles expressing my thanks and my thoughts to those around me. I guess I was inspired.
However, what surprised me in the best of ways, was realising that Norwegian Airlines has free in-flight Wifi onboard. Definitely a great perk, and to be quite honest, it was the first time I've ever had access to Wifi on a plane.
During the 6h45mn flight to Dubai, I only managed to sleep for about 45mn. However I did try to rest, anticipating some solid travel exhaustion after 12 hours of traveling from Nice to Dubai.
The Passport check and Visa formalities went actually really fast, and I was able to get my luggage quickly, at the baggage reclaim area. My friend Nimit picked me up around 3am, we caught up in the car, and headed to his house directly.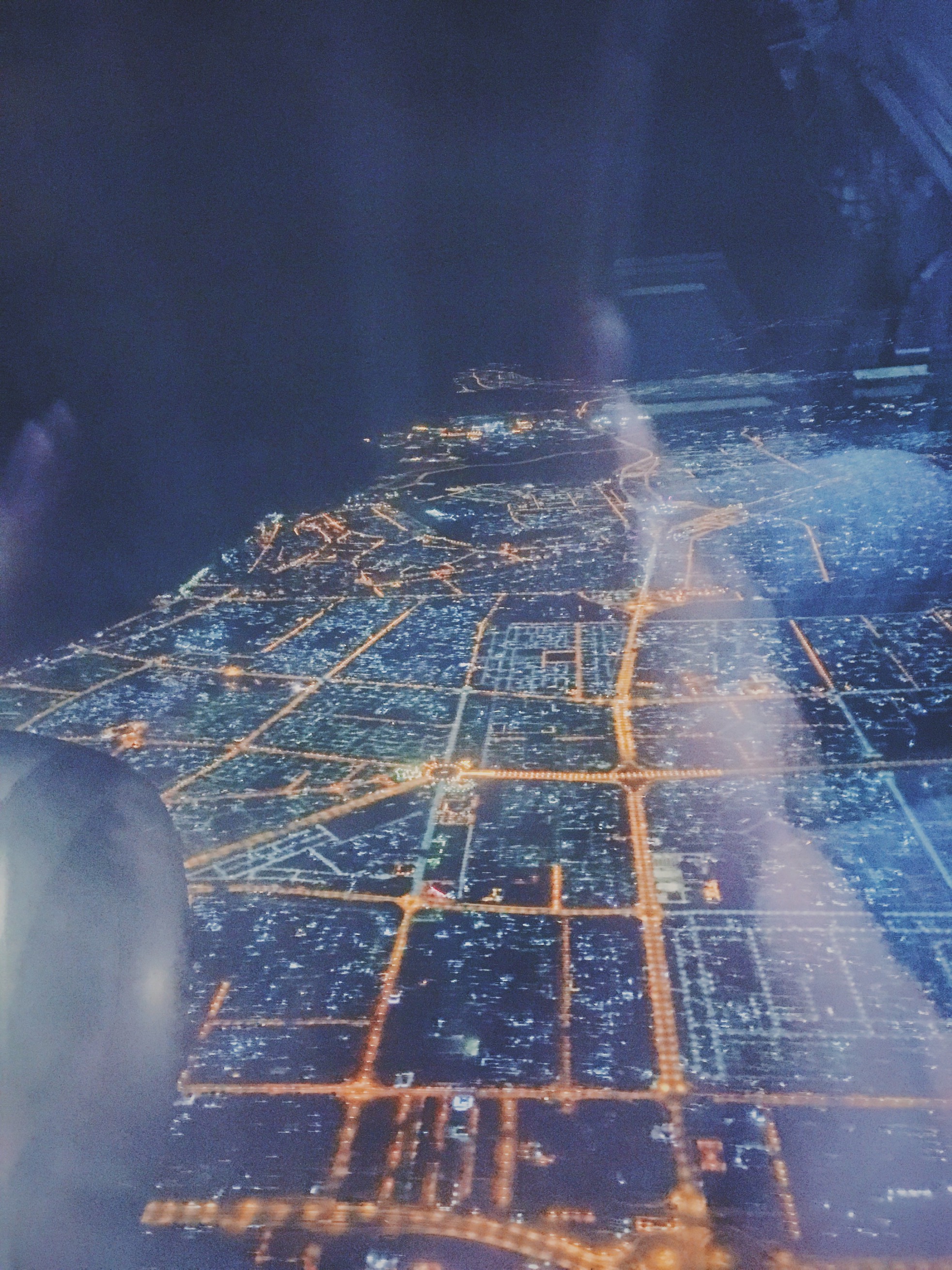 Day Two
After a short night, Nimit and I woke up around 11am and he took me out for a drive in the desert. We drove halfway around the country, which, in reality, represents about 45mn on the road. Nimit's friend Shabaaz went with us, and had brought an Indian breakfast wrap for us!
We went to this place called Barracuda, which sits in between two different beach resorts, and is actually a liquor store. Although, calling it a liquor doesn't quite make it justice — this place had the most amount of alcohol I've ever seen in one place. And since selling alcohol is only authorised with a specific license, a lot of people tend to come to this store.
Once we got back, we ended up chilling at Nimit's house for the rest of the afternoon, being both pretty tired from the late night we had before, in addition to the blazing hot climate at this time of year — we're talking around 37 degrees (celsius), in April, during the day.
Later this evening, Nimit's friends, a group of about 12-14 people, came over to his house and we had a nice and friendly gathering there until the wee hours of the morning.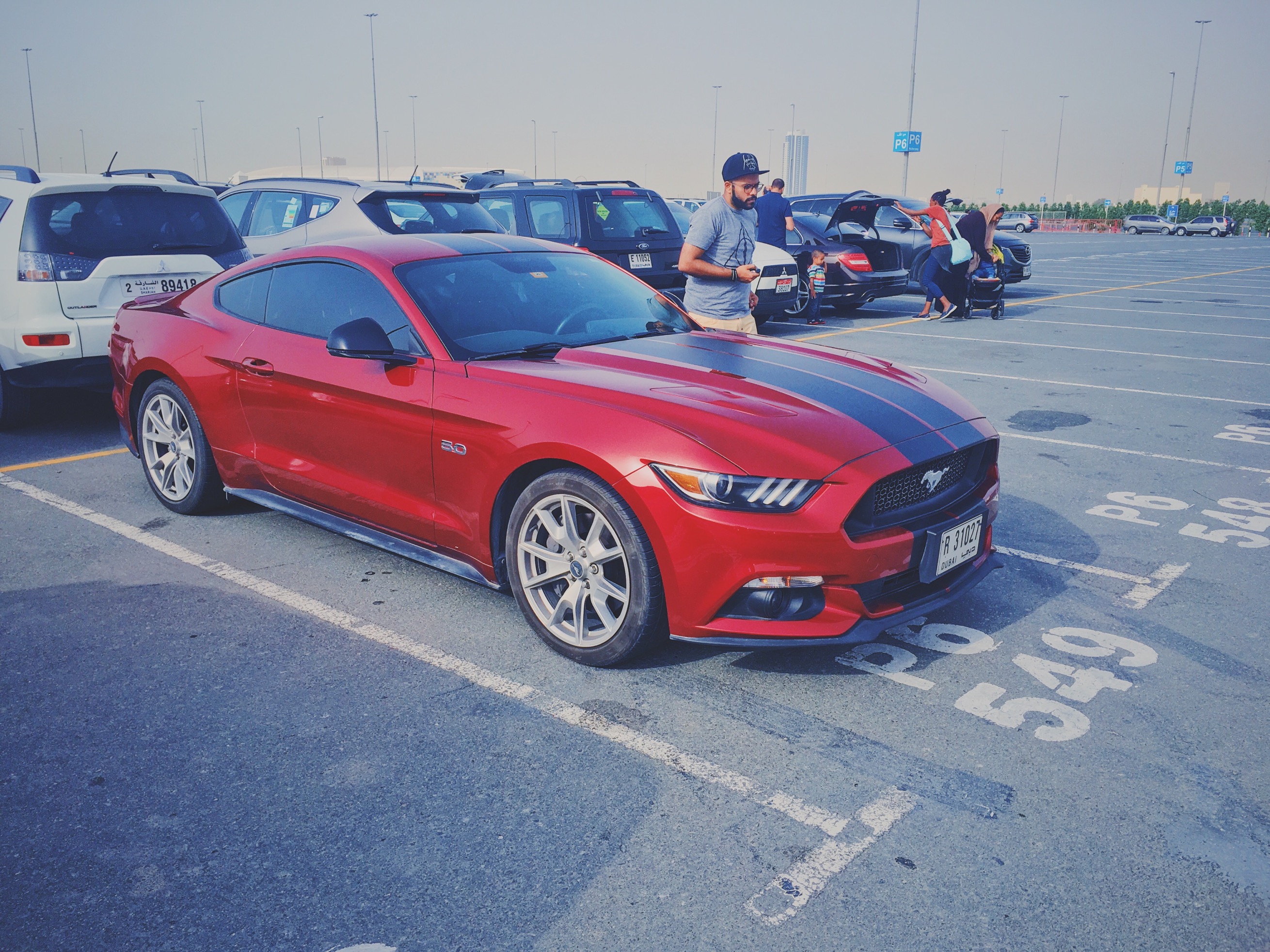 Day Three
On my second day in Dubai, we started the day late and went straight for a breakfast sandwich, at around midday. Then, it was time to hit our first event of the day: Middle East Film & Comic Con.
That's right: it just so happened that Comic Con was going on during my stay, and being a self-professed pop-culture nerd, the opportunity was too good to pass out on.
We spent the early afternoon going around the different stalls, looking at comics, retro-gaming stands, merchandise and geeky apparel. And I even took a picture with the Ninja Turtles, and more importantly, with the #1 community of Star Wars cosplayers: the 501st Legion!
Once we left Comic Con, Nimit took me to another local attraction: a place called Global Village. To try and explain it, Global Village is an outdoor space that looks and feels like an amusement park — but although there are a handful of rides, the real goal of this place is to have different sections, divided into smaller villages, meant to represent different countries from all around the world. There are dozens of countries, and each section has local stalls selling everything you could think of, from clothes to food and including souvenirs, kitchen ustensils, or even spices. I've never seen anything like it!
Later that evening, we went back closer to the center of the city, and headed towards a middle-eastern restaurant that Nimit and his friends often go to. The food was absolutely delicious, as expected, to the point where I'm not sure whether I'll be able to have some falafel from anywhere else in the future.
[gallery ids="2590,2591,2592,2594,2593,2595,2597,2596" type="rectangular"]
Day Four
The fourth day of my trip happened to be on a Sunday —which is also the beginning of the week in the Middle East, which means that Nimit went to work today. On my end, I had some time on my own to explore the old historic center of the city.
The day started with a quick indian breakfast at home, with Nimit's parents. The food was delicious and the Chai (tea), nothing short of amazing. It was nice to take some time to get to know them and their family a little better. They've been very accommodating and friendly so far and I'm really looking forward to sharing some food with them later in the evening.
Breakfast being over, Nimit's dad dropped me in the Historic Center of the city, and I started walking around the old town. In the middle of this megalopolis, it was quite relaxing to walk around the small streets, hiding from the sun, and making the most of the fresh breeze.
I started by going to a local cafe that doubles as an art gallery —and later stumbled upon the Coffee Museum. Needless to say that, after another short night, having two different coffees in the span of half an hour was a great way to start the day.
On my way back from the old town, I stopped by the Dubai Museum, which starts as an outdoorsy space, and later takes you underground, telling you about the story of how the city came to be, and its development up until today.
I stayed for about an hour, learning about the Bedouin lifestyle and the type of things that the local population used to do, back in the day. And later, I took Nimit's recommendation and walked around numerous local markets. At this point, I was close to the river that reaches around the city, and got on an Abra — the local "water taxi", to cross over to the northern bank. From there, I reached the Spice Souq and later the Gold Souq, moving from a place selling spices to another where local street vendors were selling jewellery and watches.
After a late stop to pick up a quick lunch, I took the boat back to the south bank and stayed at a cafe for about an hour and a half. Having spent most of the day outside, walking between a blazing hot sun and the shadows of the old town, it felt great to take some quiet time to resource over an iced coffee and a freshly squeezed fruit juice.
While taking some time to recharge, Nimit suggested that I check out the recently opened Etihad Museum, so I headed towards the area to discover a building that had such a beautiful architecture and interior design. The Etihad Museum is dedicated to the contemporary history of the country. The collection of things on display is rather small, however the place gives a good idea of the creation of the country in 1971.
Back then, the 9 Emirates were independent, however when Britain left in 1968, they decided to unite and form a country. But at the last minute, Qatar and Bahrein decided to remain independent. Hence the current state of the country, which unites 7 different Emirates. It was absolutely fascinating to hear about it — I personally had no idea that the country was so "recent".
[gallery ids="2598,2599,2600,2601,2602,2603,2605,2606,2607,2608" type="rectangular"]
Day Five
The day started late – and yet earlier than in the previous days. I picked up a banana on the way out of the house, and grabbed an Uber to take me further south, about half an hour away, to head to Kite Beach.
Nimit recommended it because it's is a really nice beach, but much more importantly because it's a great spot from which to see the Burj al Arab, the iconic landmark that overlooks the seaside.
He also recommended that I check out a place called Madinat Jumeirah, which looks like an old middle eastern madinat but is actually a mall-like complex with resorts, shops and restaurants. Walking from Kite Beach to Madinat Jumeirah took me over an hour and allowed me to get in the other side of the Burj al Arab.
I walked around, as, in typical fashion, it is gigantic by European standards –just like a small village. I also took the opportunity to grab some lunch and another iced coffee before heading to the next destination.
Upon Nimit's recommendation, I went to check out Alserkal Avenue, an industrial complex made of a multitude of warehouses, repurposed completely to accommodate hip coffee houses, art galleries and design stores. In my book, we refer to it as heaven!
I stuck around for about two hours, taking my time to browse through every single place. From the different art galleries, to the sneaker store (The Good Life), or the (Happy Studio), all the way to the local coffee house that had benches, chairs, hammocks, and even a levitating bed (Spill The Beans.) I even had time to get on the phone with S. while enjoying their home-brewed Mint Lemonade.
After another Uber ride, it was time for the main event of the day: getting to the top of the tallest building im the world, "At The Top" of the iconic Burj Khalifa.
After a quick process of obtaining the pre-booked tickets and queuing up to get through security, we finally got to the elevator.
At a rate of nine meters per seconds, it took us seventy seven seconds to get to the one-hundred-and-twenty-fifth floor, where we enjoyed the sun. On Nimit's recommendation, I had booked tickets for 5:30pm, in order to be able to get a proper shot of the sunset. In the end, I've stayed for over an hour to capture this ephemeral event properly, in all it's natural beauty.
[gallery ids="2609,2589,2630,2611,2634,2635,2610,2604,2633,2631,2632" type="rectangular"]
Day Six
As I left Dubai late on the sixth day of my trip, I looked back on a short stay that was exactly what I needed — some time away, without focusing on work, where I explored a new city and region, with friends and alone. I'm really grateful for being able to catchup with Nimit after 6 years since we last saw each other, in San Francisco.
His family and friends were all incredibly welcoming and made me feel great all week long. And I'm really excited to have had the opportunity to mix both touristy things with more authentically local experiences.
As I leave the Middle East, I look forward to more adventures on my own, over in Shanghai. But you'll read more about this very soon!