Every couple of weeks, I share personal updates to my subscribers over email. Here's the latest issue of my "TibzLetter".
After last week's updates on updates on updates, I just wanted a very quick update with you wonderful people:
Yes, you read it right. In case you didn't know, after a disastrous election results over Brexit in the U.K. and Trump in the US, France is up next.
Luckily my friend Liam just published this great piece. In just a few words, he sums up:
Why France and the election matter at a global level.
What the political system and landscape look like at the moment.
What can be done by our community of business/tech/startup people, to ensure a better election.
As for me, I'm planning to join a political movement, as hinted at previously and am considering making a donation have decided to make a donation to a political party for the first time in my lifetime. It's important, and similarly to ditching New Balance, one should always put his money where his/her mouth is: VOTE WITH YOUR WALLET Y'ALL!
[caption id="attachment_909" align="alignnone" width="2576"]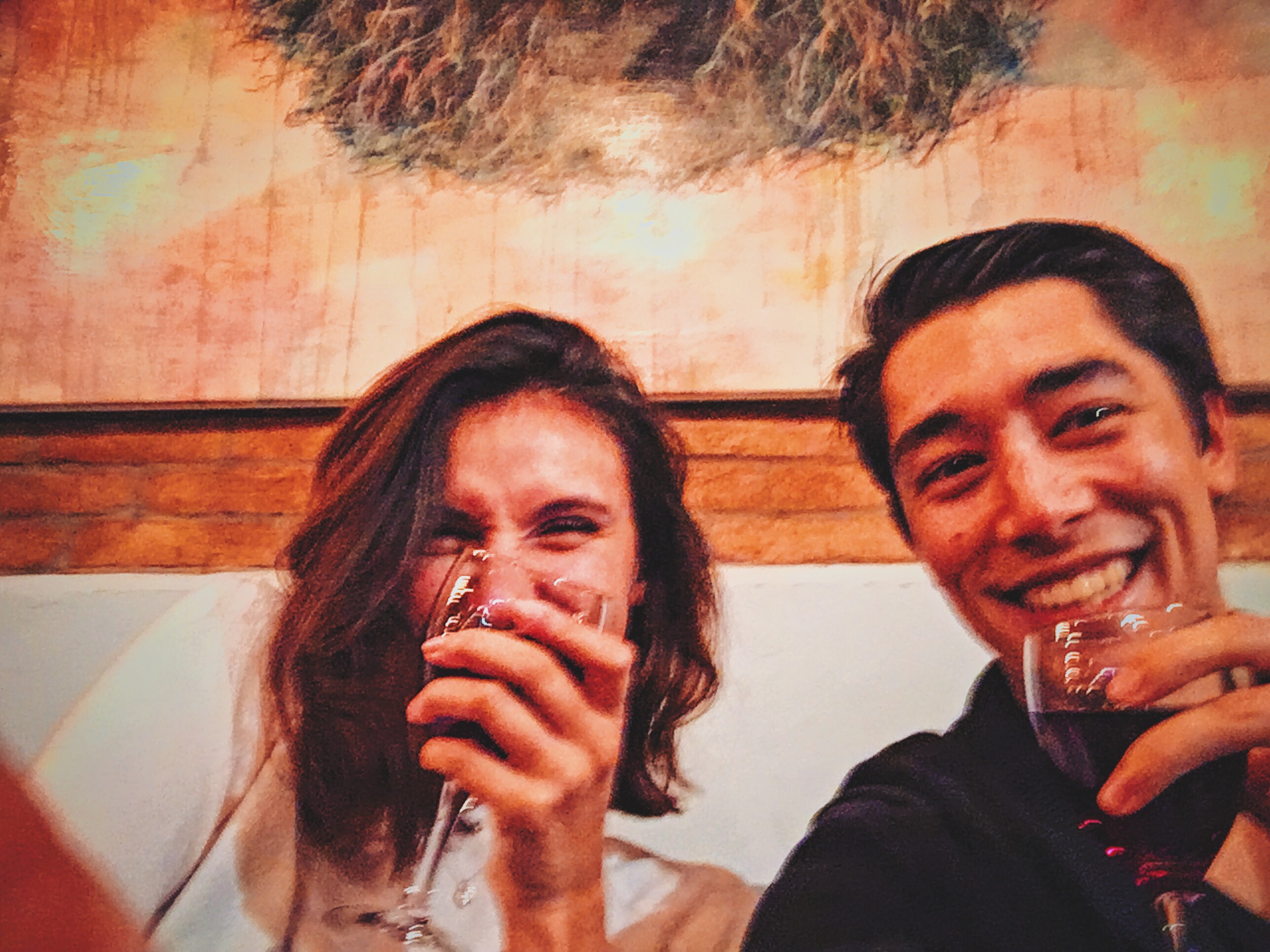 A blurry picture from a great night out with Elodie, one of my best friends since I was 15! We went out for dinner and then wine: Beaujolais Nouveau![/caption]
I did promise more updates:
First of all, I've moved the blog over to Wordpress, and it's now available via the usual URL: TIBZ.co although technically, this redirects to the new and funkier tibz.blog. I'm slowly getting more active there, so be sure to follow (using the buttons on the right handside...)
After the stress and emotions of the past weeks, I've published a brand new music mix to dance to, cook to, vibe to, and turn up to. It's available here!
And finally, I've made some progress on the next few Vlogs from the Parisian trip! More over there!
…and that's it for today folks!
As always, thanks for reading and sharing your feedback!
—Tibz