A few months ago, I was browsing Reddit and Tumblr when I saw a comic book kept popping up repeatedly: "Sunstone".
The name somehow stayed in the back of my mind (as someone for whom English is not my native language, I had never heard of the word sunstone before.) Until last week, when Comixology ran a special promotional sale, ahead of the release of the second volume of Sunstone (which came out today, by the way.) As part of this sale, the first volume was discounted: it was the perfect time for me to pick it up and give it a try.
Sunstone was created by Stjepan Šejić, an artist who's worked for some great series such as Witchblade, Aphrodite IX, and The Darkness for Top Cow Productions, a division of Image Comics.
The book is aimed at adults, and is about two women meeting in a chatroom, getting to know one another, and entering a relationship through their common attraction to BDSM. Now, I know what you're thinking, and you have to understand that this shouldn't be considered a pornographic book. Where the book shines is by really diving deep into the protagonists background and psychology: these are fully developed three-dimensional characters who bring their share of experience, and at the end of the day, you keep reading these pages trying to learn more about their paths. In a single book, I've felt a genuine curiosity towards the stories of these characters and felt compelled to learn what would happen next. Over the first few pages, I've already felt like some of the characters traits were reflections of my own personality.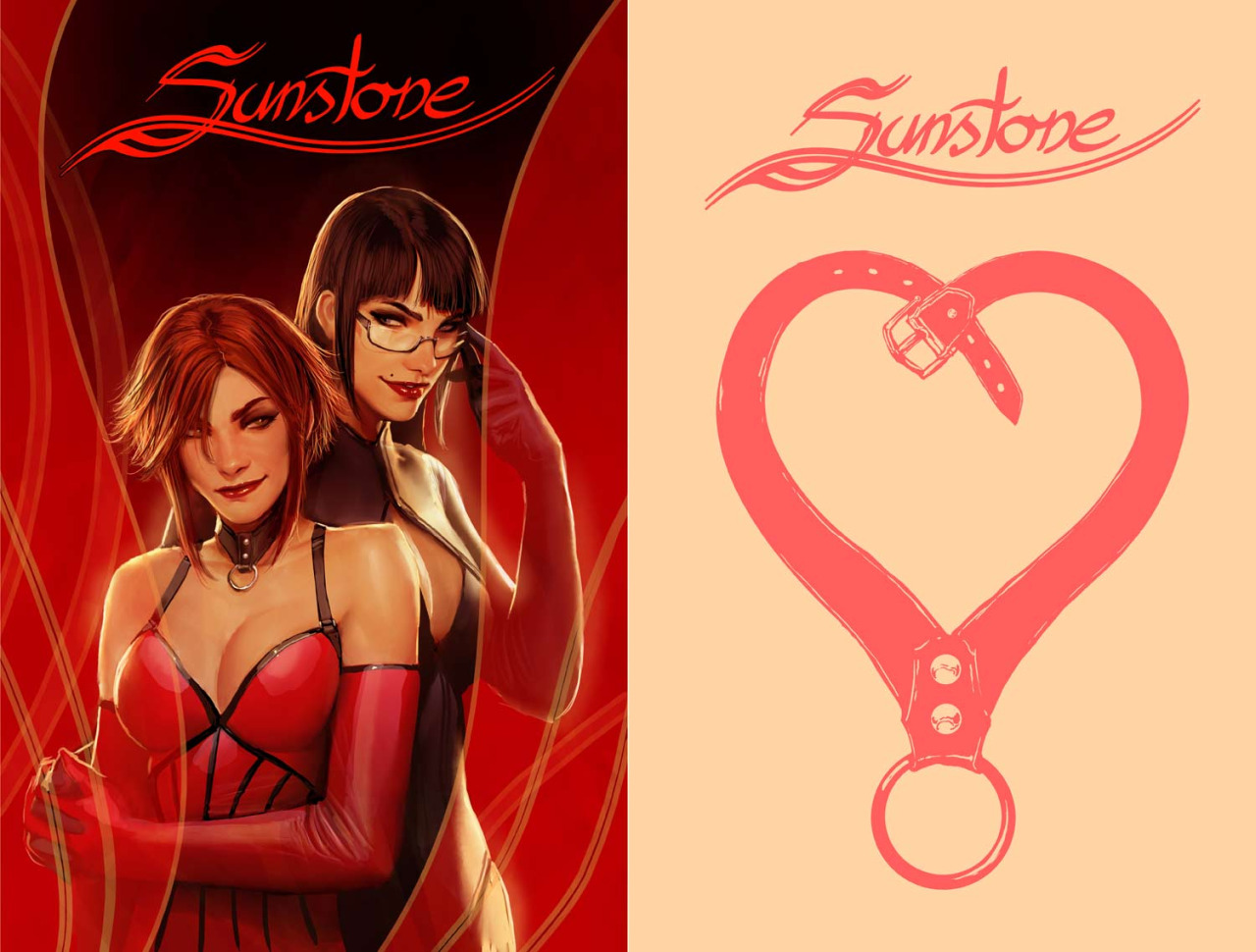 In the past week, I've not only read this book from cover to cover, I've also taken the time to educate myself on the story behind the creation of the book, the artist, and also read the other finished chapters, available online for free and should be published very soon.
There's an interesting backstory to how the book came to be: Šejić started drawing a series of sketches and illustrations on his spare-time, as a way to take a break from his busy schedule as a comic book artist. Overtime, he continued to draw these two protagonists in different poses and situations, to the point where he naturally started working on stories between them. He published them online on DeviantArt, under the alias "Shiniez". Overtime, the web comic became incredibly popular (reaching with millions of views) and the creator was offered a publishing deal to turn the free online comic into a physical version.
Although this is indeed a true independent success story, there is something absolutely unique about this book: it's no coincidence that it's such a popular indie title. First of all, starting with the obvious: the art is just beautiful! As I've mentioned before, the creator has done some great work on big titles in the past and whether you read it for free from his DeviantArt account, or via the slightly more polished print version, Sunstone is a visual treat on the eyes.
What really shines, however, is the details given to the characters' traits and personalities as well as the attention and respect towards the BDSM community. I'm not into this type of fetish in any way and used to think about it in slightly stereotypical ways… until I started reading Sunstone. This book really respects these practises and takes the time to explain the psychology behind dominance, submission and the whole alternative lifestyle that is the BDSM scene. It's an exercise in openness and empathy, and the addition of different "vanilla" characters in later chapters help introduce inexperienced readers to this world even more. In addition, there is a lot of humor throughout the book, and the pace is really well balanced. There aren't any pages during which I got bored or wanted to skip ahead to a different setting or situation. No matter where Šejić takes the story, there is always something interesting on the page.
So here we are: I've ordered a physical version of this first volume, as a gift for my girlfriend. I can't wait to see her reaction after reading the book, so we can talk about these characters together. I would highly recommend anyone (above 18 years old) to check out Sunstone.
If you'd like to read more about the creator and his work on the book, you should definitely read this cross interview between him & his wife.
You can support this comic by buying the book physically from Amazon or digitally via Comixology. In addition, the book (and more artwork) is also available for free on DeviantArt.
If you have read Sunstone, I'd love to know what you thought, and what attracted you to the book. And if you have any question on the book, I'd be happy to get in touch with you.